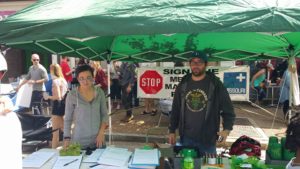 New Approach Missouri is having a Summer Fundraiser in St. Louis on Tuesday, August 08, 2017, 5:30 pm to 7:30 pm.
The campaign to legalize medical cannabis in Missouri is in full swing. "We have gathered nearly 50,000 signatures," announced John Payne, New Approach Missouri (NAM) campaign manager, to nearly 30,000 medical cannabis legalization supporters across the state in a communication.
"Summer is here, and that means our campaign for medical cannabis is moving into high gear," offered Payne. The campaign plans to add a paid signature collection firm to expand capacity and ensure the initiative gains enough valid signatures to make the November 2018 ballot well before the May 6, 2018 submission deadline.
New Approach Missouri needs to raise thousands of dollars every week to sustain the pace of signature gathering throughout 2017. Volunteers, supporters and contributors are still needed to make the campaign a success.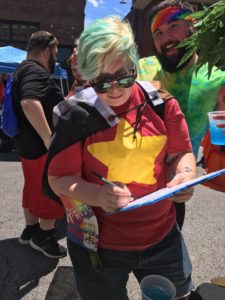 Payne has invited supporters to "join us on Tuesday, August 8 in the Crown Room of the Schalfly Bottleworks at 7260 Southwest Avenue starting at 5:30 pm. to support the tens of thousands of Missouri patients who could benefit from legal access to medical cannabis."
Key campaign officials and NAM speakers will discuss campaign strategy to make the ballot and win on election day. Cannabis activists can learn about the many ways to get involved.
EVENT:
New Approach Missouri Summer Fundraiser
WHEN
Tuesday, August 08, 2017 at 5:30pm – 7:30pm
WHERE
Schlafly Bottleworks, 7260 Southwest Ave., St. Louis, MO 63143
TICKETS
RSVP for Tickets
CONTACT
John Payne john@newapproachmissouri.com
573-718-3073
Tickets are available at the NAM website here. Contributions of any amount are welcome, but in accordance with campaign finance laws, the campaign cannot accept cash.