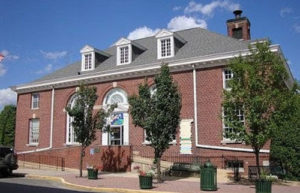 Rolla city officials have blocked a New Approach Missouri (NAM) petitioner training event from the Rolla Public Library.
"Back in February," said John Payne, NAM Campaign Manager, "volunteer petitioner Randy Johnson attempted to schedule a petitioner training event at the Rolla Public Library." That request was denied by the library. Library officials refused to schedule the event and based their decision on the fact that it was a petition to create legal access to medical cannabis in Missouri.
"By refusing Randy's request because of its content," continued Payne in a statement to NAM volunteers, "the library infringed upon his First Amendment rights to speech and to petition the government."
New Approach Missouri attorneys tried to resolve the situation by contacting both the library and the city of Rolla, but their requests have been ignored. On Tuesday, May 23, 2017, in partnership with the American Civil Liberties Union of Missouri (ACLU), NAM filed a complaint in United States District Court of Eastern Missouri against the Rolla Public Library.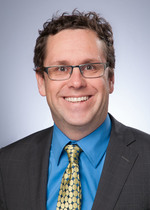 Tony Rothert, ACLU attorney explained to local St. Louis media why its necessary to fight this sort of petty tyranny.
"It is not uncommon for small, more localized government entities to forget that they are the government," offered Rothert, "and, thus, not allowed to favor or disfavor expressive activity based on its viewpoint. In addition, governmental officials seem to get confused by conflating the lawful process of advocating for an update of our drug laws with the advocacy of illegal conduct."
Missouri cannabis prohibitionists statewide continue to block legal and constitutionally protected petition activities. "These incidents may be small," explains Payne, "but they are common, and collectively they can create a hostile environment for anyone who attempts to reform the system."
Payne says that every week he receives reports from petitioners about incidents that occur all across the state. Cannabis prohibitionists try all types of tactics to block signature gathering activities and include a wide range of citizen rights violations. For instance, offers Payne, a park ranger told petitioners they can't petition in a public park, a city administrator refused a NAM petitioner the right to purchase an exhibit space from the dozens of spaces offered to other organizations at a city-sponsored public event, and a police officer claimed petitioners aren't allowed to approach people in a public location.
New Approach Missouri takes these infringements seriously. "Our petitioners know that we will fight to protect their rights," says Payne. Overly zealous bureaucrats, law enforcement, city officials and public administrators continue to block constitutionally protected NAM Medical Cannabis petition gathering activities across the "Show-Me State."
New Approach Missouri and GSTL NORML cannabis activists are actively securing donations for a legal defense fund to win this legal battle against Rolla cannabis prohibitionists. Contact New Approach Missouri and GSTL NORML for more information and to make your donation today. Winning these legal battle will put Missouri cannabis prohibitionists on notice that they cannot stop constitutionally protected activities to repeal Missouri's laws about cannabis.