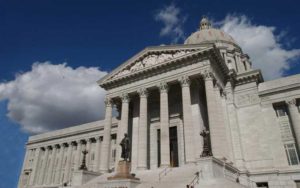 Calling all St. Louis Cannabis activists! Join the NORML chapters across the state for our 2017 Missouri Lobby Day on February 28.
Greater St. Louis NORML will be joining the ACLU of Missouri for this Lobby Day, which will kick off at 10:00 am with a rally. Depending on the weather, we will meet for the rally on the steps of the Missouri State Capitol building or, if weather is bad, at a nearby church.
If you are planning to participate, please send an email with name and contact info to danviets@gmail.com
Car pools are forming for the trip to Jefferson City. If you are interested in organizing a group to car pool and want to find riders go to MO NORML.
Please like and share this event!