The Cole County circuit court entered a judgment against New Approach Missouri (NAM) in their lawsuit to reinstate 2,242 invalidated signatures from the second congressional district.
The ruling on September 21, 2016 effectively ended Missouri's 2016 campaign to legalize medical marijuana. No medical cannabis initiative will appear on the November 2016 ballot in Missouri.
"This outcome is heartbreaking," said John Payne, Campaign Manager for New Approach Missouri, "and it's particularly frustrating because more than enough registered voters from congressional district two signed the petition."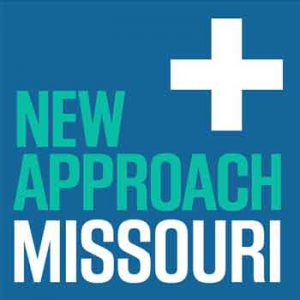 The shortage of valid signed petitions resulted because of a variety of reasons. More than 500 registered voters signed petitions for a county other than the one in which they were registered to vote.
A common, reoccurring mistake is illustrated by the example of a voter registered in Jefferson County and residing in Fenton, which straddles the Saint Louis/Jefferson County line. Many of these types of voters mistakenly believed they were registered in Saint Louis County. When they signed the petition form their signature was then rejected by election officials.
Volunteers who worked on Missouri's failed medical cannabis legalization effort said "our donors and volunteers were shocked at the court's ruling." The Attorney General and the Judge "threw out perfectly valid voter signatures." Missouri cannabis activists are now more determined than ever before to bring medical cannabis to Missouri.
NORML chapter members, NAM volunteers, and cannabis activists across the state have encouraged New Approach Missouri to re-file their constitutional amendment to legalize medical marijuana.
The campaign had overwhelming support among Missouri voters and turned in nearly 250,000 petitions when just under 169,000 petitions were required.
NAM's constitutional amendment could easily be re-filed for 2018, with essentially the same language as 2016, as soon as one day after the November 8, 2016 election. Missouri cannabis activists will "have plenty of time to gather the needed signatures and raise even more money for 2018" offers a volunteer with NAM.
"We want to express our deep appreciation and gratitude to all the volunteers who worked incredibly long hours (including some all-nighters) to identify, document, and organize the evidence," offered Payne in a communication to NAM supporters.
"Although no formal decision has been made, everyone I've spoken to thus far has expressed an interest in pursuing a campaign in 2018," said Payne.
During the trial, Payne was a formidable opponent on the witness stand, prompting the Counsel for the Secretary of State to offer Payne a conciliatory observation after the trial. "You don't rattle," he said.
"Nope, I don't, and we will not back down," said Payne to the Counselor.
"I hope you won't either," Payne wrote to NAM activists.