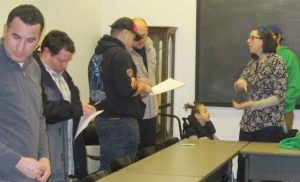 June 12th Meeting of the Greater St. Louis NORML Chapter
Greater St. Louis NORML announces a new location for our June meeting. Our monthly meeting on June 12th will commence at Llywelyn's Pub in Webster Grove, MO.
Llywelyn's Pub has a private room available for GSTL NORML and supports our cause. We've booked one of the private rooms for the meeting. Food and drink specials will be available on Monday night. Come early and grab a bite to eat.
If you want to get involved in the legalization of cannabis in Missouri, our June meeting is the place to connect with your fellow cannabis activists. Learn the latest inside news and make history with us. Petitioner training is available and you can turn in completed petition forms at the meeting.
We're looking for new, and returning, members. Sign up with our online membership form at a special, limited-time offer of $10.00 for a one-year membership. This special won't last long. Use our online form, then bring your check, money order or cash to the meeting on 6/12/17. Our meetings are informal, friendly and lively.
Date: Monday, June 12, 2017,
Time: 7:00 p.m. to 9:00 p.m.
Place: Llewelyn's Pub (Webster Groves, MO)
17 W Moody, Webster Groves, MO 63119
Free Parking: Off-street parking lot plus plenty of street parking.
Admission: FREE. (Donations accepted.) Open to the public. Everyone is invited.