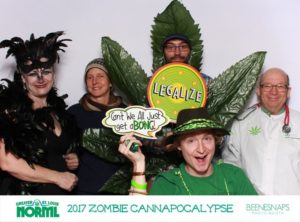 Greater St. Louis NORML November Chapter Meeting
Monday, November 13, 2017, 7:00 pm to 9:00 pm

Find out how the 2017 Zombie Cannapocalypse Legalization Fundraiser turned out. We had a great time with a cannabis themed Halloween party. Lots of prizes were given away and we had costume prize winners too!
We'll provide valuable updates from the Fall 2017 Missouri Cannabis Conference held on November 4, 2017 in Springfield, MO.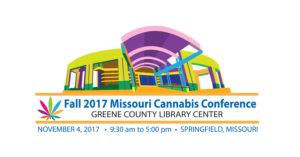 Cannabis could become legal in the City of St. Louis. Bill 180 was introduced to the Board of Alderman in St. Louis and created quite a scene in the media. We'll have all the details and the inside scoop on what happened. Your Executive Director Karin Spinks Chester and Director Cecil King were on the floor of the chamber as guests of Alderwoman Megan-Ellyia Green when the bill had its initial reading. Don't miss our meeting for all the details of what happened at this historic meeting.
Event: November 13, 2017 Greater St. Louis NORML Chapter Meeting
Date & Time: Monday, November 13, 2017 at 7:00 PM to 9:00 PM (come early for happy hour specials on drinks and food)
Location: NEW LOCATION!
CJ Muggs Webster (Webster Groves, MO)
101 W Lockwood Ave, Webster Groves, MO 63119
Happy Hour ends at 7:00 pm, come early!
Sponsor: Greater St. Louis NORML
Cost: FREE. (Donations accepted.) Everyone is invited.