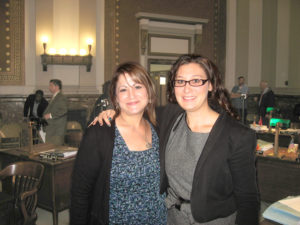 Greater St. Louis NORML Executive Director Karin Spinks Chester engaged in a congratulatory embrace with Alderwoman Megan-Ellyia Green moments after Green submitted a history making cannabis legalization bill to the St. Louis City Board of Aldermen.
Executive Director Karin Spinks Chester and Director Cecil King were invited as guests by Alder Green to witness the introduction of the bill on the chamber floor. Former board member Damien Johnson was also in attendance.
Members of the Greater St. Louis NORML chapter board of directors have provided valuable input in drafting the final version of the bill. GSTL NORML chapter members overwhelmingly support this legalization measure.
The proposed legislation was assigned bill number 180 and aims to legalize cannabis possession up to 56 grams (2.0 ounces) and allow private individual cultivation of up to 10 cannabis plants.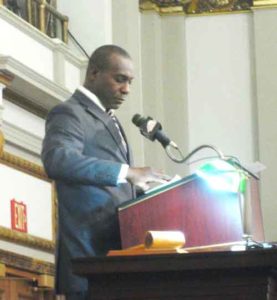 Board president Lewis Reed immediately sent the bill to a legislative committee for review. Followers and supporters are hoping for a fair review of the bill while in committee.
The legislative process for Bill 180 could end later this year and become law shortly thereafter upon passage. The bill will require 15 yeas from supporting aldermen. In the present draft version, the bill would not need a public vote to become law. Amendments to the bill are possible as it navigates through the committee and bill perfection process.
Cannabis activists in the City of St. Louis are urged to contact their ward aldermen to show their support for the proposed legislation. Local cannabis activists, along with cannabis supporters statewide and nationally are praising Alder Green's cannabis legalization efforts and the bill's introduction has been reported in cannabis media outlets nationwide.